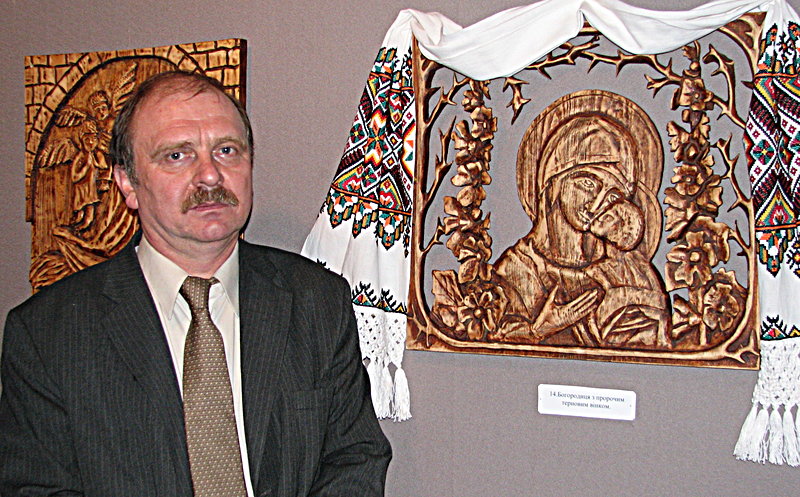 In my first message on my renewed web-site I want to say (just a little late), that March 27 and 28 in Philadelphia took a place my first personal exhibition of wood carved icons.
Presentation on Friday evening in gallery of Ukrainian Cultural and Educational Center and were lot of peoples there. I had short story about my jobs, answered on questions and was present on great party, prepared by my friends. Lust day were joy of communication with audience, and lot of exclusive questions of Ukrainian Kids.
I had many years of preparing to this exhibition, and now I have new plans like this. Thank God that I am able to create things like these and my creation may touch the hearts of people.
You can get more information about this from newspaper MICT(Ukrainian), article names "Carving by Heart" and was printed on #16 from April 22-28, 2010; you can find it on
meest-online.com
.
I suggest you take a look at a few pictures from this event.